Computer security risks can transcend borders. An unidentified user has posted on a Russia- based hacking forum a database with records of at least 7.5 registered voters from Michigan, USA
The worst thing is that some threat actors have found a way to profit from the leaked information, thanks to an economic stimulus program that allows citizens to get some money by reporting any possible interference in the country's elections.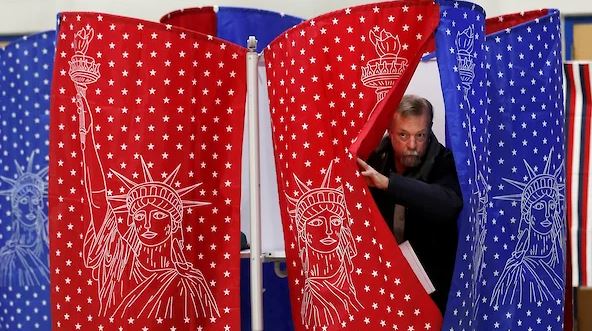 Kommersant researchers discovered this information on a dark web hacking forum. The database, published by a user identified as "Gorka9," contains multiple details of Michigan merchants, including data such as:
Complete names

Dates of birth

Gender

Registration date

Email address

Voter identification number
The individual who published the information ensures that the database was updated in March 2020, which has already been verified by cybersecurity specialists.
The database not only contained data on Michigan residents, but also stored voter records from states such as Connecticut, Arkansas, Florida, and North Carolina. The hacker also published the information of some patients from the Brooklyn Center for Surgery, based in New York.
As mentioned at the beginning of the note, some individuals have found a method to easily defraud the US government through the State Department's "Rewards for Aid to Justice" program.
In early August, a cybersecurity firm reported that some Russian users began receiving SMS messages from the State Department offering rewards of up to $ 10 million for providing information on any attempted foreign interference in the US elections.
In addition to this fraud, experts mention that leaks can be used for political purposes, such as redirecting the voting intention of one candidate to another or even to discourage citizen participation in democratic processes: "These databases contain a lot of valuable information, which allows the deployment of all kinds of malicious activities, "says Andrey Arsentiev, director of a security firm based in Russia.